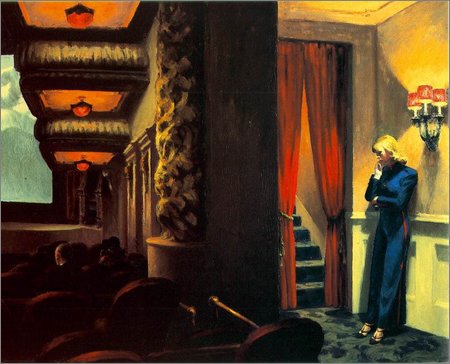 This weekend, we were entertaining the Southern grandparents. They haven't always been Southern, they just
happen
to live down in Dixieland now and venture north on occasion to make disparaging comments about the weather and the manners of complete strangers. Seriously, it's like being with former smokers who now can't stand to be within a quarter mile of cigarette smoke. Only much more annoying.
Whenever they come to New England for any period of time, they have a few rituals- if it's summer, they go to P-town, do the nostalgia tours of their hometowns, walk the beach in
Newburyport
(where they lived for many years) and scarf down as much
Bertuccis
pizza as they can without becoming sick. Aside: we may have snowy winters, but at least we have good pizza. Many (not all) Southerners view
Dominos
and Papa Johns as simply wonderful and live their whole lives in ignorance of places like
Ernesto's
and Pizzeria
Regina
and
Bertuccis
or even (my favorite, I'll admit) Papa Gino's. While
Dominos
certainly serves a purpose, it's not the pinnacle of pizza by any stretch and should only be turned to in the case of a pizza emergency.
Friday found us all at the Museum of Fine Arts for the
Edward Hopper Exhibit
. I am a proud art geek. I have a degree in art history and have been known to spend hours gazing at things many consider completely uninteresting. My dad's an artist and Hopper is his muse, so I knew we were going to have a good time, regardless of what went on inside the galleries. I am happy to say that the exhibit exceeded our expectations.
Hopper is the Hemingway of American Modernism. His style is stark, but it does the trick; it's all about what you
don't
see. The exhibit begins with many of his earliest etchings and oils a
nd
follows his style through various media. By the end of his exhibit- and life- you will see the icons for which he's most known and remembered.
Kiddo and I rented audio tours, which for four bucks (for hers, mine was slightly more) was well worth the money. She was able to zero in on paintings with the headphone icon and listen to descriptions of the works. That held her long enough for me to look around, then we did a short "lesson" about the various works, composition, the finer points of
curation
(she's getting good at telling why certain things are hung together). When she had finally had enough, I handed her my
ipod
and she sat on the big
cushiony
thing in the last gallery.
By the time we left the exhibit it was way past her usual dinner time so we hit the cafeteria for a slice of pizza. A man approached us and said "We followed you and your daughter through the exhibit. You're a very good teacher." It was lovely to receive praise from a complete stranger, but it also got me thinking about leading an outing for the Mamas and our assorted cubs this fall. We could pay our own admission and Kiddo and I would love to lead a scavenger hunt for some of the
younger
kids (that's how I always kept her occupied in the museum when she was younger- a clip board, some paper, and a whole
lotta
crayons). We also make
Art in Bloom
a yearly tradition and I'd love to organize an outing for that weekend in the spring as well. Let me know if you have any interest. Until then- get thee to Hopper. The exhibit closes on August 19
th
and advance tickets are required which include admission to the rest of the exhibits. General admission to the museum is
FREE on Wednesday nights
.